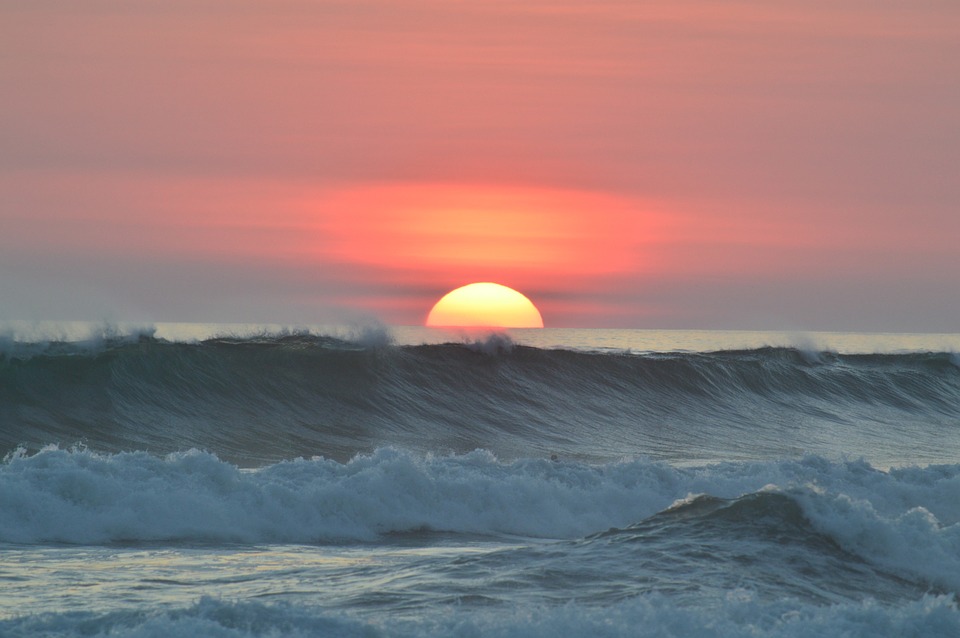 Costa Rica Vacations
While surfing and the beach dominate the activities in our area, there are many other fun and interesting things to do. For example, there are canopy tours, the nature reserve, fishing, yoga/spas, quality international cuisine, horse tours, and nightlife, to name a few.
There really is a lot to do in our area. We can arrange trips for you or you can go directly to the tour operators which are located within 100 yards of our entrance. We are not in the business of accepting commissions from the various activities or operators. We recommend those surf instructors, tour guides or restaurants that we use when our family or friends are in town, not because we are offered a "kickback" as it is called here, but because that is who we believe will do the best job for you. Rather than accepting a kickback, we ask the instructors and guides to offer our clients better service and price.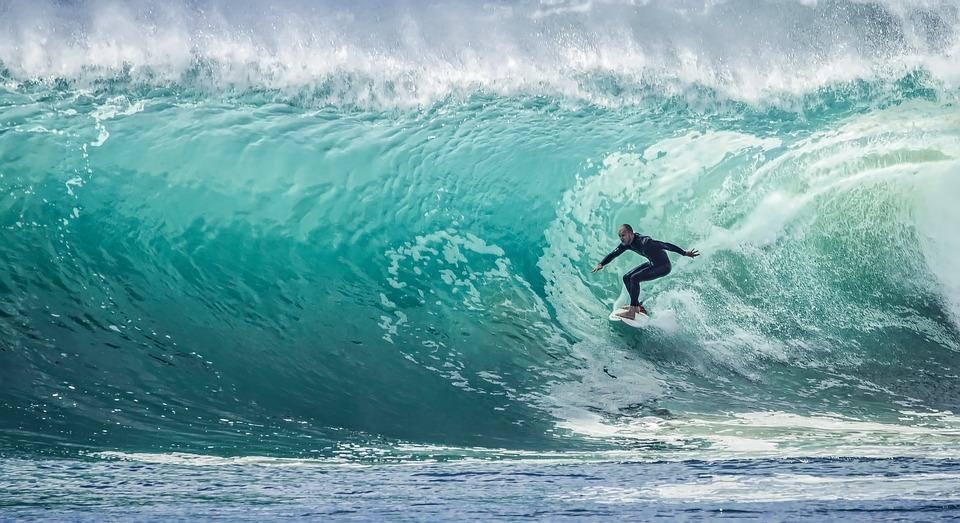 Costa Rica Surfing
Approximately two-thirds of the clients at Hotel Casa Azul come here to surf. The waves of Playa Carmen, right in front of the hotel, are some of the most consistent in Costa Rica. The beach breaks of Playa Carmen work with or without swell, lefts and rights. The point breaks of Mar Azul and Sunset Reef are within a 10 minute ride south. These breaks work best if there is some correct directional swell. Further south, about a 30 minute ride from Casa Azul, you will find point breaks near the town of Cabuya. The most popular breaks are Los Cedros and Rio Lajas, these breaks require some swell. Playa Santa Teresa is a 10 minute drive north, it also has consistent beach breaks and tends to hold swell better than Playa Carmen. Further north, about 30 minutes from Casa Azul is Playa Hermosa, with both beach breaks and a point break. We can arrange a customized surf lesson program, with boards and professional instructors meeting and teaching you right at Casa Azul.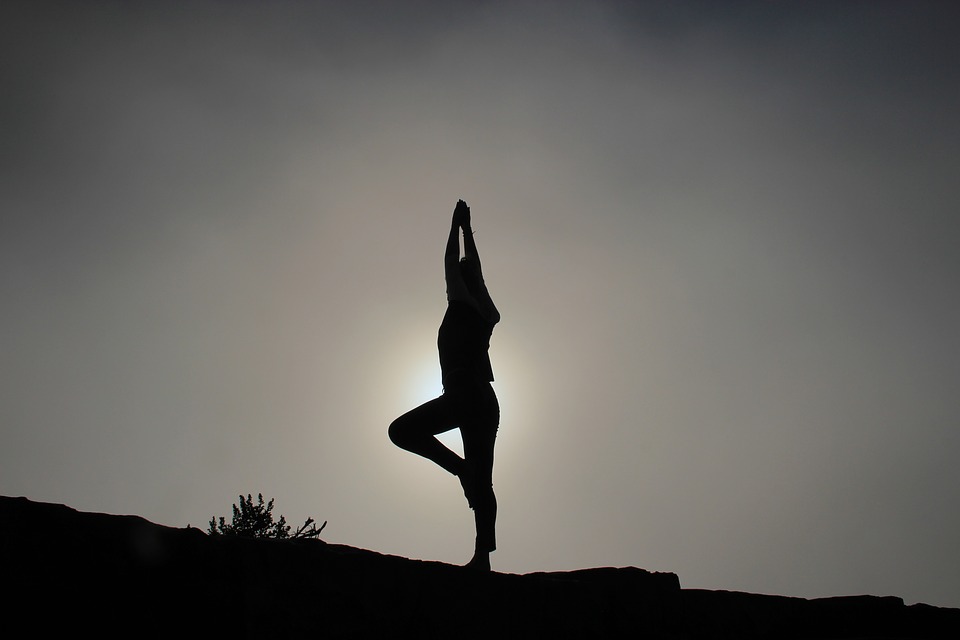 Yoga / Spas
There are several yoga studios and spas within a 10 minute walk or 3 minute drive from Casa Azul. They are open to everyone. We can also arrange a private, personal yoga instructor to work with you at Casa Azul. Massage professionals are more than happy to set up and care for you as well on site, a service we provide quite regularly at Casa Azul. Turns out to be a bit addictive when guests see another guest getting a poolside or private patio massage, next thing you know, all the guests want one. The masseuses are professionals trained in USA, Canada and Europe with a variety of styles available at reasonable prices, approximately $60 an hour.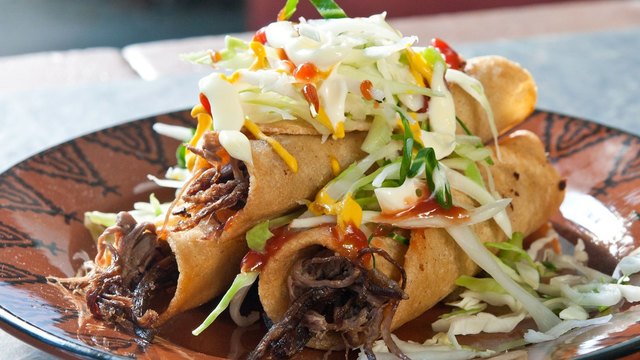 International Cuisine and Nightlife
We really do have some excellent food. Many foreigners have discovered this unique area over the years, settled here, and opened restaurants specializing in their native cuisine. I lived in NYC for twelve years, got spoiled on the variety and quality of the food. I am very happy with what I have found to eat in our beach community. It is a short walk to many restaurants, and many more are within a 5 to 10 minute drive. Bars and nightlife are all within an easy walk from Casa Azul.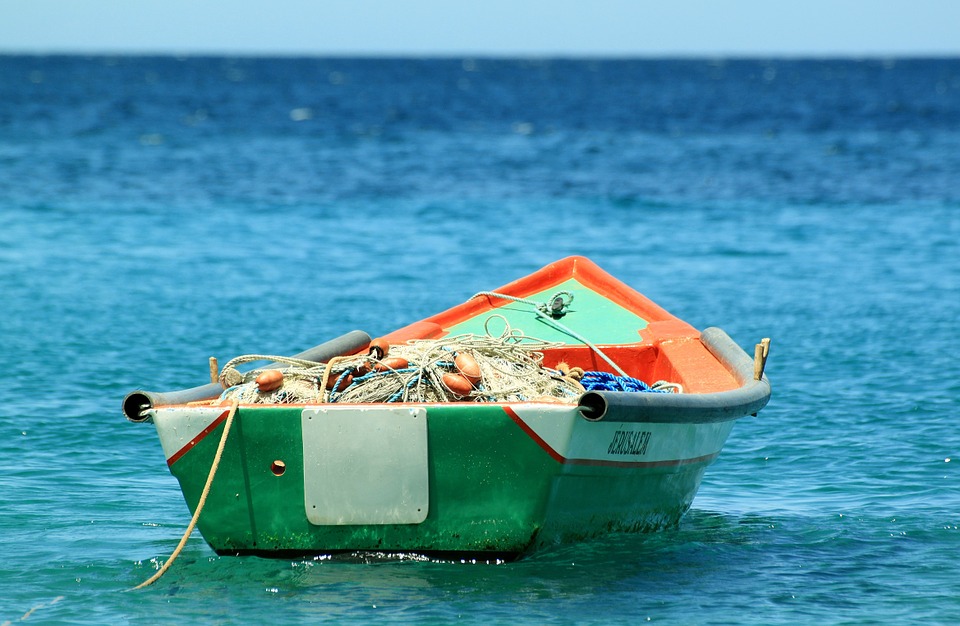 Costa Rica Fishing
At the end of Mal Pais, about 10 minutes from Casa Azul, you will find a small beach where the local fishermen pull their pangas up onto the beach. For a very reasonable fee, approximately $50 an hour, minimum 3 hours, they will take you and a few friends out to fish for several species including tuna, mahi-mahi and snappers. The fishermen will fillet your catch. Be sure to bring some back to Casa Azul. We have Weber barbecue grills and the fish cooks up real good. We have made some excellent sushi out of the yellowfin tuna. There is also an American outfitter with a boat large enough to go offshore for sail fish.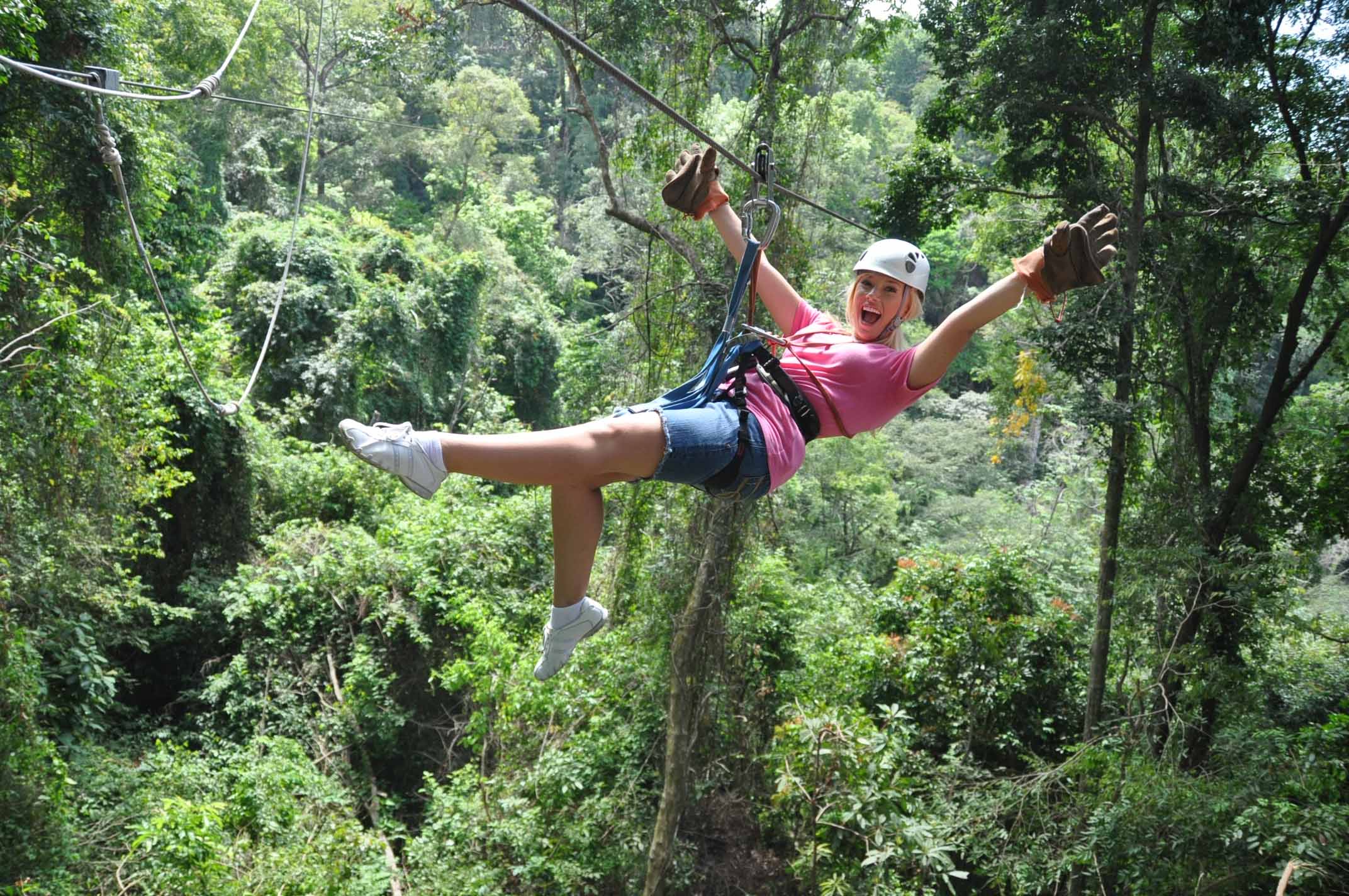 Costa Rica Canopy Tours
There are two in the area. One in Mal Pais, a ten minute ride from Casa Azul, they provide transport. Another is in Montezuma, a 35 minute ride.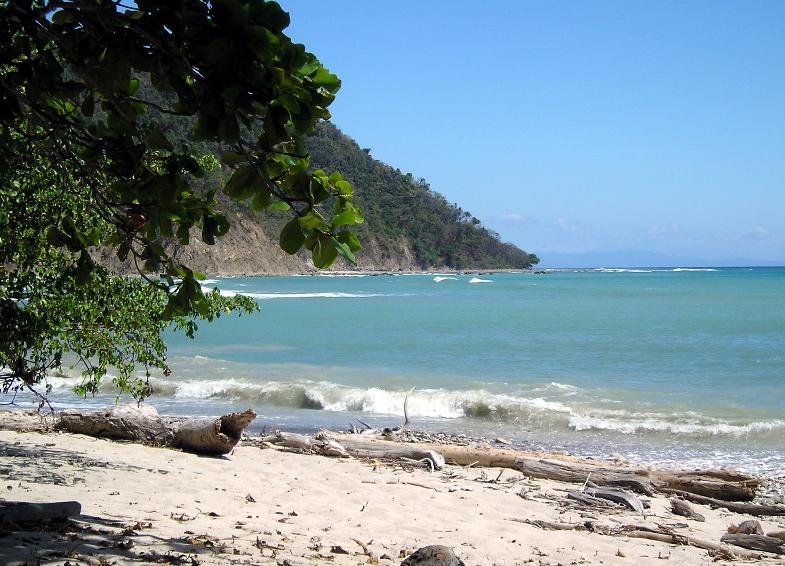 Cabo Blanco Nature Reserve
Located at the very tip of the Nicoya Peninsula. You can just see the beginning of the reserve while standing on the beach in front of Casa Azul. Cabo Blanco was the first National Park established in Costa Rica, thanks to a Swedish/Danish couple. We can arrange a guide to take you through the reserve, however it is fairly easy to do yourself. The entrance is about a 35 minute ride from Casa Azul. I recommend getting there first thing in the morning, to be the first ones in. You will see a lot more wildlife if you are the first ones to pass down the trail. The trail is well marked, species of flora and fauna noted on a brochure you receive with your entrance fee. After a 2 hour hike you will emerge at a pristine beach only accessible via the trial.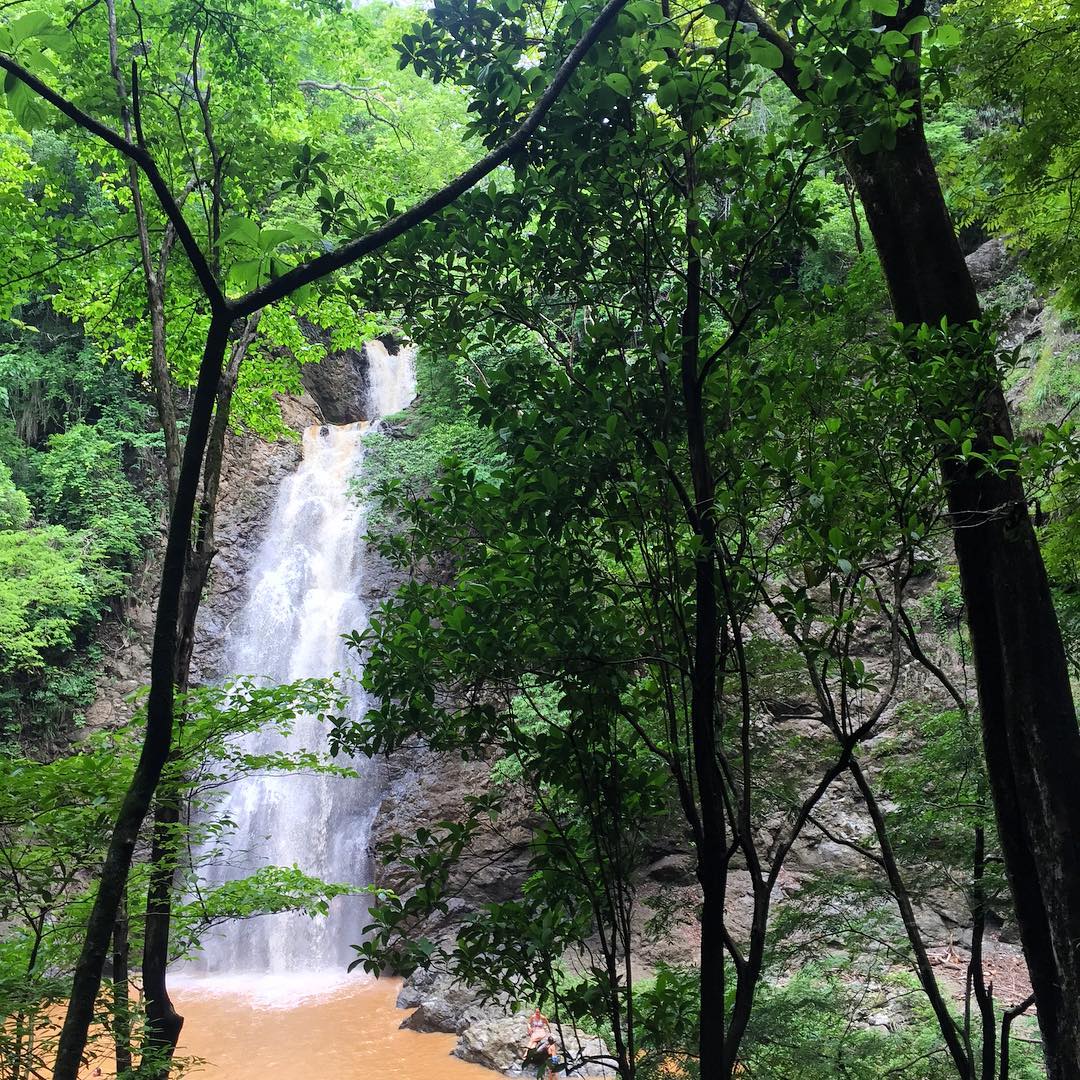 Montezuma Day Trip
Waterfall hike is very nice. Visit the village of Montezuma, it is unique and fun. Have a great meal at Playa de Artistas Restaurant. We can arrange a guide to go with you if you'd prefer help on your trip to Montezuma.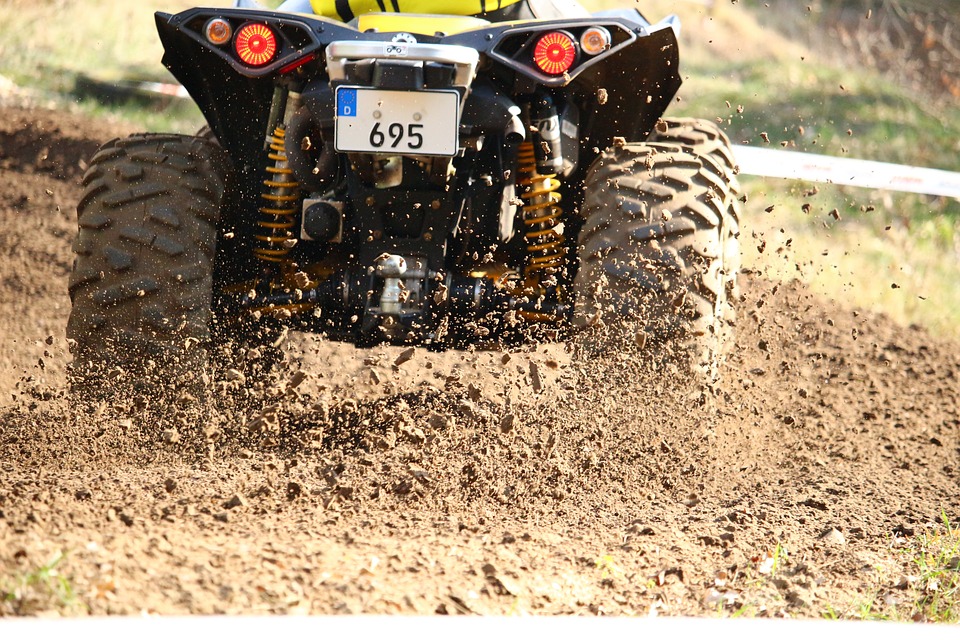 ATV Tours / ATV Rentals
Rentals and a guide are available right outside our entrance.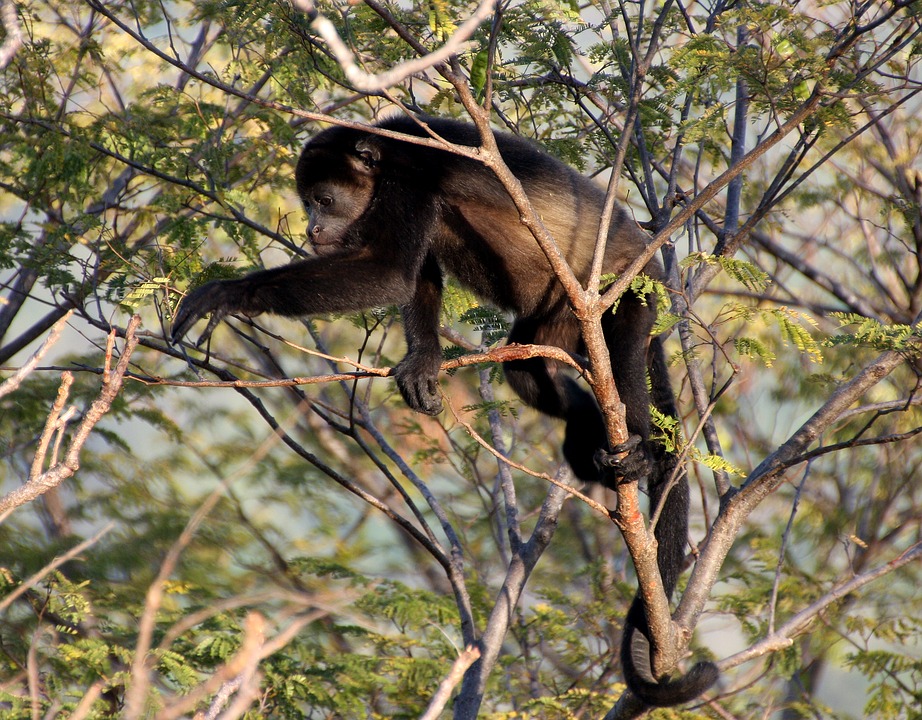 Howler Monkeys
The Howler or Congo Monkeys are often found on the Casa Azul property. The Howlers move through the area searching for ripe fruits and leaves. We have many trees they like and we often see them on the grounds. Several times each week, especially up by the entrance canopy, a troupe of Howlers can be observed. And early each morning you can hear their calls echoing thru the area.